(408) 573-9000
2025 Gateway Place, Suite 360 San Jose, CA 95110

EKKSC offers a full line of Bonded Products fabricated through a unique manufacturing process.
Features:
Unique manufacturing process: seal profiles are bonded directly to the process chamber gates
Special seal cross-section design allows cushioning without metal-to-metal contact
Allows for less seal movement reducing contamination in process
Available in a wide range of compounds to suit the particular process
Benefits:
Eliminates rolling, twisting and the abrasion associated with seal movement during gate operation of standard O-Ring/groove designs
Eliminates costly premature seal failures due to seal "pop-out" which can occur when the gate is actuated to transfer product
Bonded gates have extended service life over O-ring/groove designs, which can extend periodic maintenance cycles and allow for more tool "up-time"
Avoids expensive machining of standard or dove-tail shaped O-ring groove
Avoids substrate metal particle contamination
Due to the dynamic nature of gate applications, O-ring/groove designs require a very tight fitting O-ring to prevent premature "pop-out."These O-rings are often very difficult to install and, if installed incorrectly, perform poorly and cause unscheduled maintenance and possible loss of product. EKKSC bonded gates eliminate this installation issue.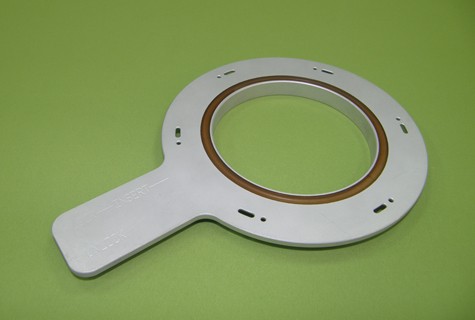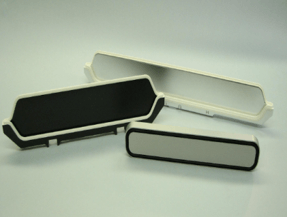 © Copyright 2020. All Rights Reserved.