(408) 573-9000
2025 Gateway Place, Suite 360 San Jose, CA 95110

EKKSC offers a line of edge-welded bellows designed and manufactured by at our EBJ Factory in Niigata, Japan. These precision products demonstrate excellent durability, flexibility and corrosion resistance in a wide variety of applications, with superior performance in many corrosive environments including ultra-high vacuum, high pressure, and extreme temperatures.
Features and Benefits of Edge-Welded Bellows
Edge-welded bellows are a nested-type bellows which are produced using a unique ultra-thin metal plate welding technology. The nested-type bellows can secure a wide stroke within a limited space which achieves a compact equipment design. These edge-welded bellows can be made almost completely with weldable materials, guaranteeing ultimate design efficiency in each specification for optimal performance.
Customers can depend on our edge-welded bellows for:
Superior design and engineering, including fusion welding technologies and reverse engineering capabilities
A controlled manufacturing process with testing and inspections that provide clean, precise products
Full assemblies
A wide range of material offerings, from stainless steel 316 to titanium, Hastelloy®, Inconel®, and other exotics
Special surfacing: EP, anodization, nickel plating, etc.
Dependable sealing performance and product longevity derived from excellent corrosion, pressure, and heat resistance
Hastelloy® is a registered trademark of Hayes International, Inc., Corp. Inconel® is a registered trademark of Huntington Alloys Corp.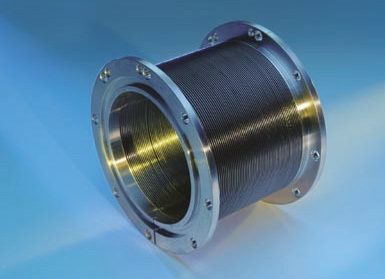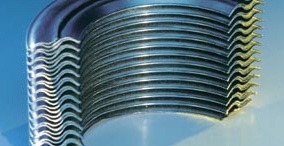 © Copyright 2020. All Rights Reserved.